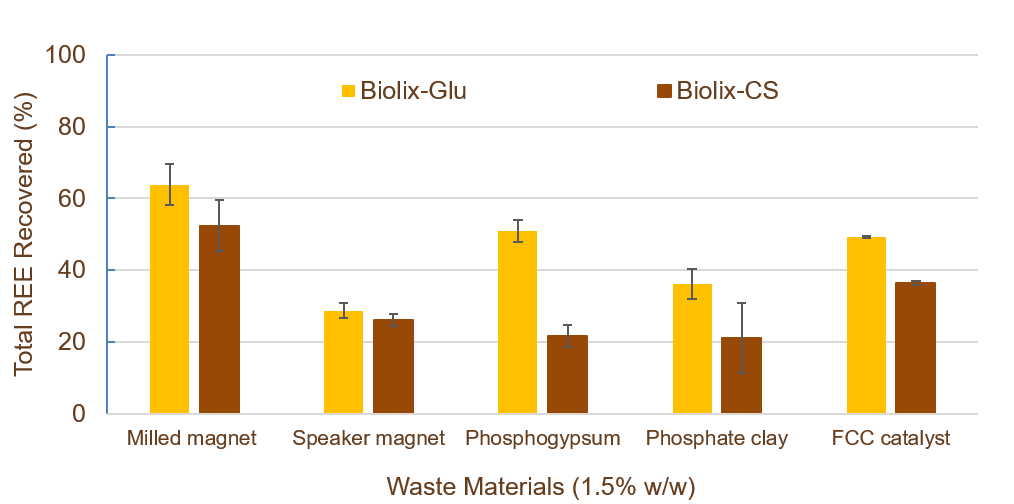 This CMI-funded research was conducted at Idaho National Laboratory.
Achievement:
Biologically generated lixiviant from corn stover was applied for rare earth element (REE) recovery from waste materials
Highest recovery from the magnetic material that had been milled. 
The bioleaching process can be applied to fertilizer industry phosphate clay and phosphogypsum wastes
Significance and Impact:
Use of corn stover as a carbon source for biolixiviant production is comparable to using glucose, with respect to the bioleaching recovery of REE from some of the waste streams tested.
Details and Next Steps:
Improve bioleaching efficiency by engineering Gluconobacter oxydans for production of lower pH biolixiviant when grown on xylose and glucose mixtures as found in corn stover