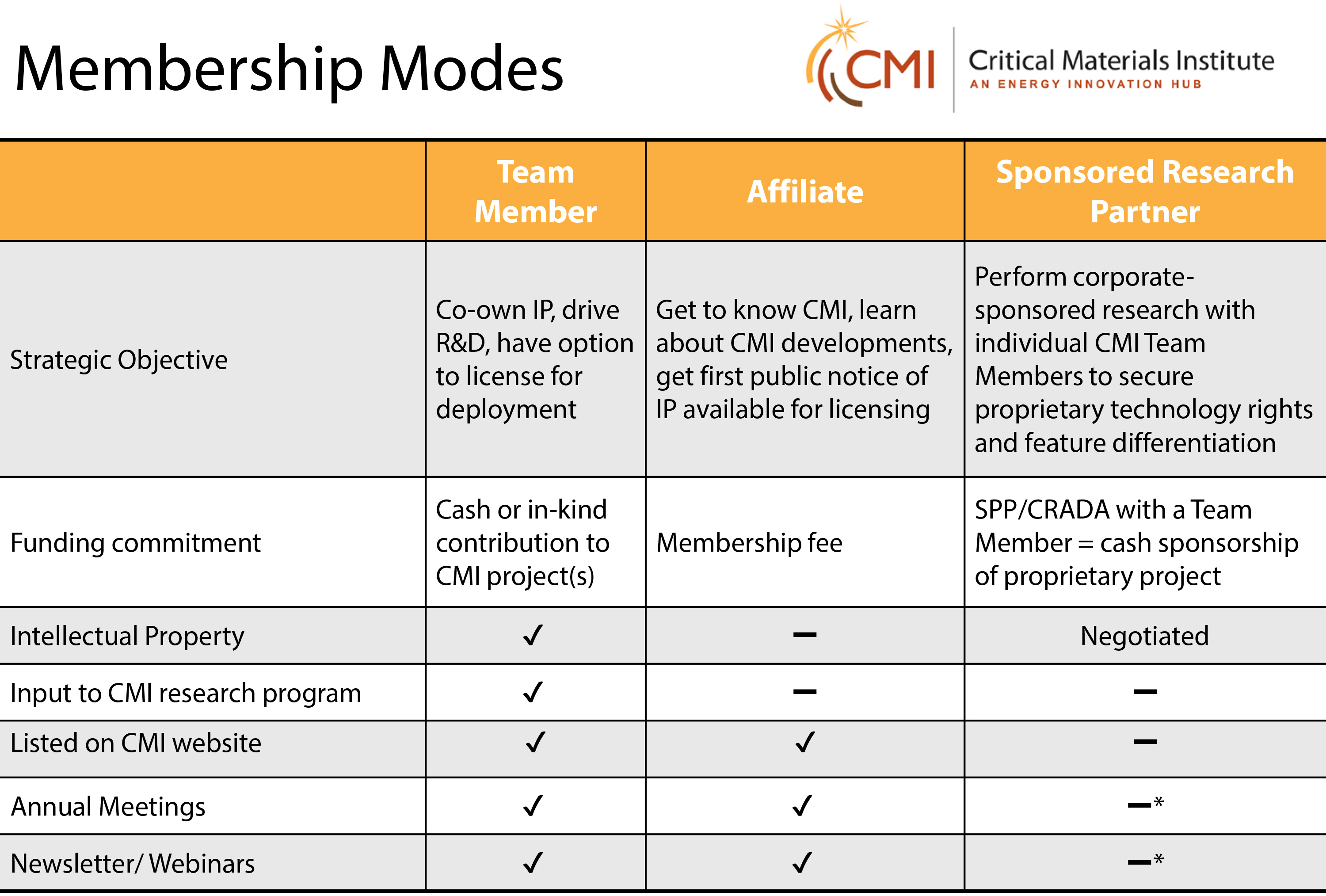 CMI Team Member: CMI Team members have research subcontracts from CMI or are providing cost sharing funds. Requirements include specific research project deliverables within the entity's areas of expertise, based on a scope of work and a negotiated budget, including cost-share as applicable, as approved by the CMI Director. This level of participation is required to sign CMI's Master Non-disclosure Agreement and the Intellectual Property Management Plan (IPMP).
CMI Affiliates: CMI Affiliates will be informed about CMI research outcomes and provide input to CMI. Affiliates pay a modest fee based on the organization type, and sign a Member Agreement.
CMI Affiliates may become Team members or sponsor research in other ways with different levels of financial commitment and ownership of intellectual property.
CMI Sponsored Research Partners: CMI Sponsored Research Partners may use the unique capabilities and expertise of CMI via DOE-approved contractual mechanisms, such as a Cooperative Research and Development Agreement (CRADA) or a Strategic Partnership Projects (SPP) agreement.
For more details, contact CMIaffiliates@ameslab.gov.