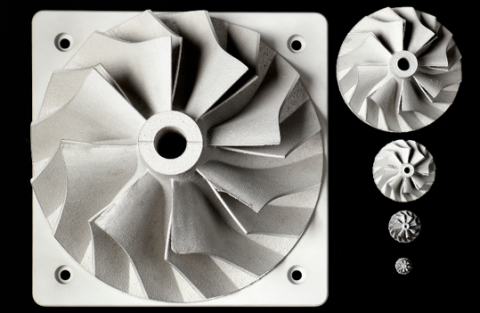 CMI scientists at Ames Laboratory, Lawrence Livermore National Laboratory, Oak Ridge National Laboratory and Eck Industries Inc. contributed to this research.
Achievement
Key commercial milestone passed: compositions of CMI's Al-Ce based alloys have been accorded official designations by The Aluminum Association, opening the door to global industrial applications.
Received TechConnect 2019 Innovation Award in the TechConnect World Innovation Conference and Expo.
Significance and impact
Industry can now produce the alloys using the designations and invoking CMI commercialization
Based on its unique microstructure and resulting properties, the alloy has multiple energy-saving large-scale applications in transportation
Increased market demand for Ce will drive production of the critical rare earths needed for magnets
The AA designations require commercial transactions of feedstock and availability for sales in the marketplace, a milestone toward CMI's moonshot in developing large-scale applications for Ce