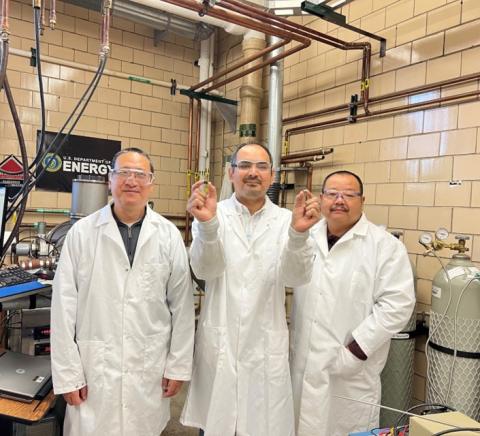 CMI researchers from Ames National Laboratory and AML conducted the research for this highlight.
Innovation 
Advanced Magnet Lab (AML) employee participated in externship at Ames National Laboratory.
Achievement
Dr. Rakesh Chaudhary came to Ames National Laboratory for three months under a workforce training and development contract between AML and Ames Lab to work in permanent magnet fabrication and innovation.
Significance and Impact
Rakesh learned the laboratory techniques and gained expertise for permanent magnet fabrication and characterization to support research work and product development at AML.
Hub Target Addressed 
Developing the critical materials workforce for the U.S. magnet industry.