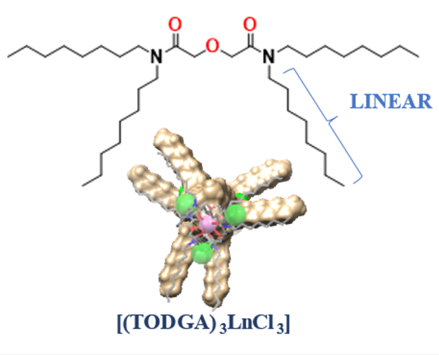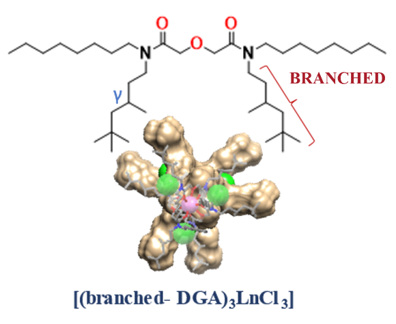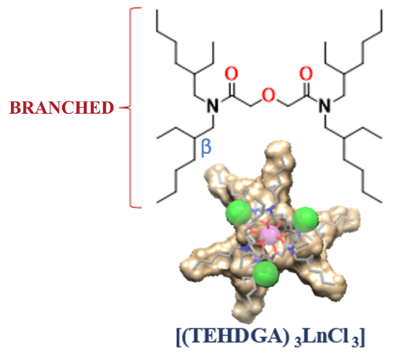 CMI researchers at Idaho National Laboratory and Oak Ridge National Laboratory conducted the research for this highlight
Achievement
An extensive structure-activity study of diglycolamide (DGA) extraction of rare earths reveals a decisive effect of alkyl chain structure.
Significance and impact
New understanding is converging on an ideal structure of DGAs to achieve high selectivity and affinity while allowing high loading and fast phase separation. These improvements will reduce cost and footprint.
Research Details
12 new DGA extractants were synthesized and elucidated through extraction experiments, computations, and solution-structure characterization exploiting DOE user facilities. 
Branching of alkyl chains controls the structure of the outer coordination sphere.