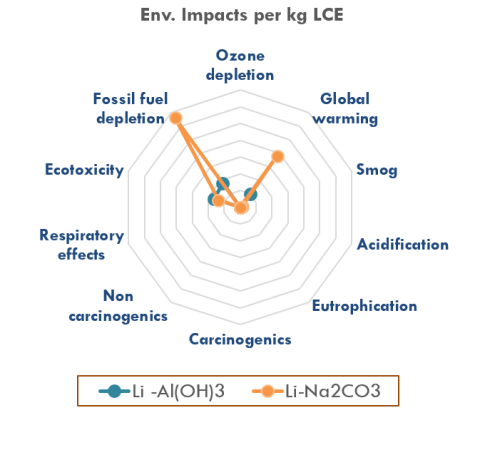 CMI researchers from Oak Ridge National Laboratory and Arizona State University conducted the research for this highlight.
Achievement
High lithium sorption capacity of 5.5 meq/g in >86% extraction from a sulfate leachate of domestic mine tailings achieved with amorphous aluminum hydroxide.
Significance and impact
Avoids new mining and pre-evaporation of leachate.
Sorbent loads Li fast and selectively, releases Li in water, and is reusable, follows circular-economy model. 
Life-cycle analysis predicts significant environmental advantage of this system compared to that of conventional evaporation-precipitation process.
High-temperature solution calorimetry demonstrates the enthalpy stability order as gibbsite > bayerite > amorphous Al(OH)3, revealing advantage of the latter. 
Hub Targets Addressed
Unlocking unconventional resources. Highly selective separation from complex sources.