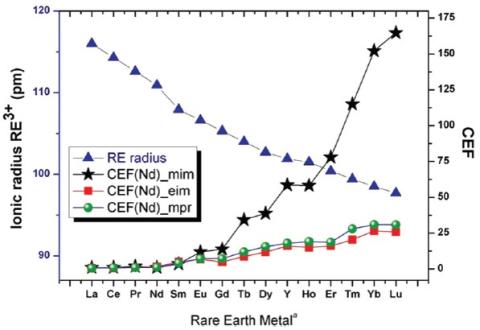 CMI researchers at Ames Laboratory conducted the research for this highlight
Achievement
A simple, environmentally benign and efficient process for chemical separation of rare earth oxalates (CSEREOX), within two rare earth element subgroups was developed. 
Significance and impact
Separation of REEs is performed in aqueous media at neutral pH which minimizes operations with mineral acids.
Process was demonstrated for recovery of Dy from magnets, which are typically very diluted (<5%).
The process is applicable to feedstock derived from ores & recycling, including e-wastes.
Next steps
Identify conditions to increase Dy separation efficiency to =95% (currently at 68%) for e-wastes applications. 
Work to secure a patent, which is pending: US20190160394A1.