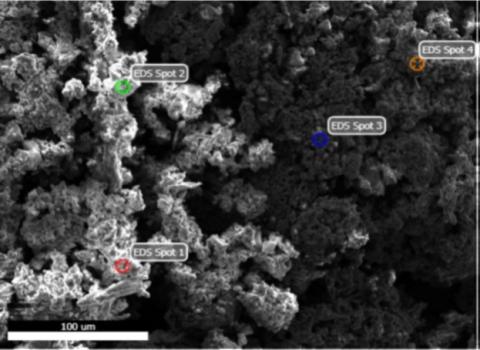 CMI researchers at Idaho National Laboratory conducted the research for this highlight
Innovation
A powder metallurgical process was developed to prepare mechanically robust oxide precursor materials for conversion to constituent alloys. 
Achievements
Optimized conditions were established to prepare defect-free sintered bodies.
The sintering temperature was determined to achieve twin properties: adequate mechanical strength and internal porosity.   
Sintered oxide bodies could be wetted fully upon immersion in a molten salt pool.
Significance and Impact
Preparation of cost-effective precursor materials. 
Hub Goal Addressed 
Creating a domestic source of rare earth magnet alloys.