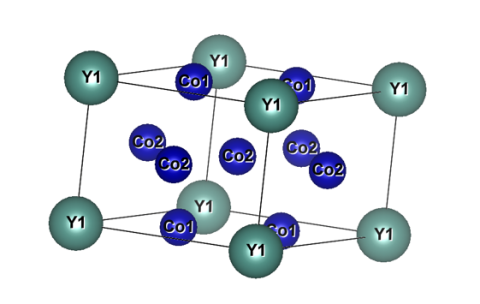 CMI researchers at Oak Ridge National Laboratory conducted the research for this highlight
Innovation 
The large magnetic anisotropy in 4f-electron free materials such as YCo5 and LaCo5 is found to arise from Fermi-level flat bands originating in the Cobalt Kagome lattice.
Achievement
Identification of structural basis of desired behavior may point way for discovery of Kagome-lattice Iron-based materials with similar character.
Significance and impact
Determining the origin of these magnetic anisotropies exceeding those of Nd2Fe14B may yield a pathway towards new critical rare-earth free magnets.
Hub Target Addressed
Development of new reduced-criticality permanent magnets.
G.D. Samolyuk, K. Belaschenko, and D.S. Parker, in preparation.