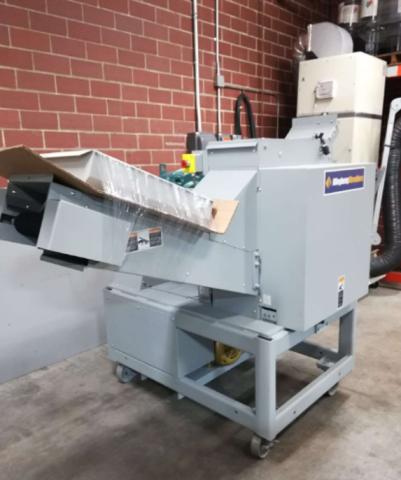 CMI scientists at Ames Laboratory contributed to this research.
Achievement:
A HDD shredder designed to result in optimally shredded feedstock for acid-free dissolution and also minimize the amount of magnets attached to the cutters during shredding has been commissioned. Consequently, only ~60% of the original leaching time is required and a dissolution efficiency of ≥72% wt.% was obtained for HDDs.
Significance and Impact:
Optimal shredding is critical for application of the acid-free dissolution process: (a) enables selective dissolution of magnets, rather than other components; (b) enhances the opportunity to recover valuable byproducts.
Next Steps:
Begin the process of scaling the application of the technology for e-wastes and revising the TEA.
Control the recycling process to result in ≥80 wt.% recovery efficiency.