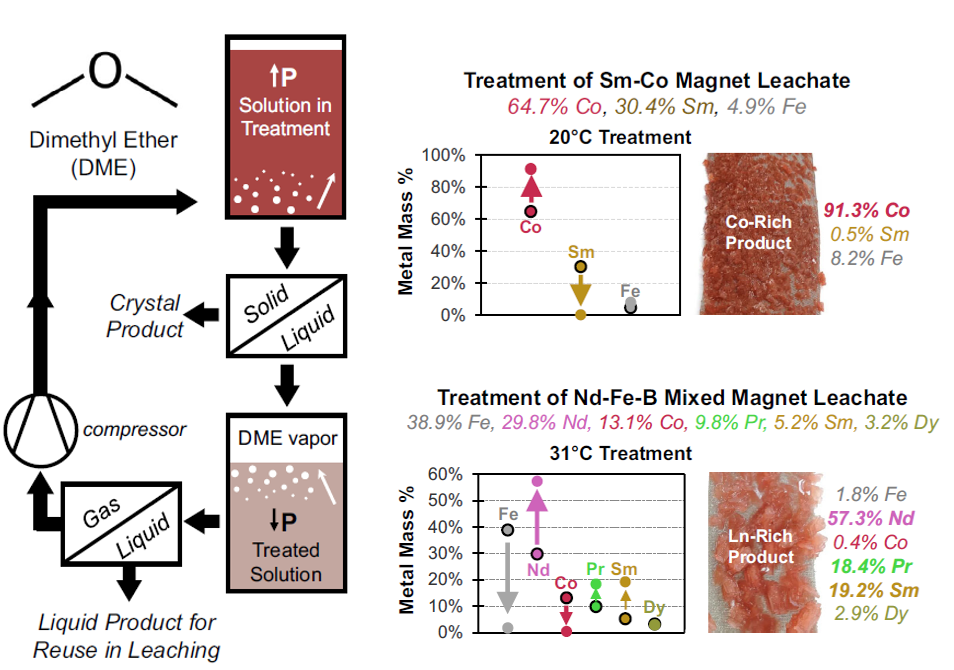 CMI researchers at Ames National Laboratory and Idaho National Laboratory conducted the research for this highlight
Innovation 
This work presents dimethyl ether-driven fractional crystallization (DME-FC) for energy- and reagent-efficient separations of transition metal and rare earth element salts from acid-free leachates of magnet swarf.
Achievement
Reduction in energy and chemical requirements for processing of critical material feedstocks.
Significance and Impact
Dissemination of high-impact CMI research in recycling and reuse technologies.
Example of intra-Hub collaboration between projects.
Hub Target Addressed 
Highly selective separation from complex sources.
Stetson, C. et al. (2022). Solvent-driven fractional crystallization for atom-efficient separation of metal salts from permanent magnet leachates. Nature Communications, 13(1), 1-9.