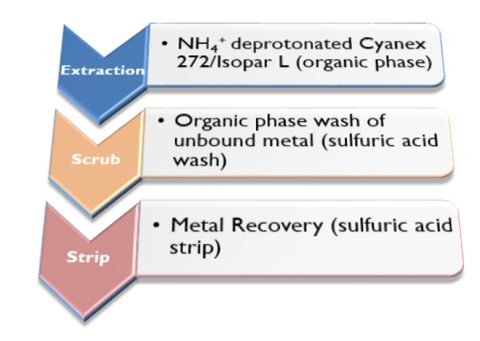 CMI researchers at Idaho National Laboratory conducted the research for this highlight
Achievement
Demonstrated scaled (60L) solvent extraction (SX), achieving 99% extraction after impurity (Fe, Al, Zn) removal from Lithium Ion Battery (LIB) leachate.
Significance
Method developed to remove impurities from electrochemical (EC) leachate is compatible with downstream SX separation, showing integration of novel energy-efficient LIB recycling process with proven methods for production of high purity LIB metal salts.
Details and impact
Ammonium and phosphate residues from impurity removal (by precipitation of Fe, Al, Zn phosphates) did not hinder SX separation.