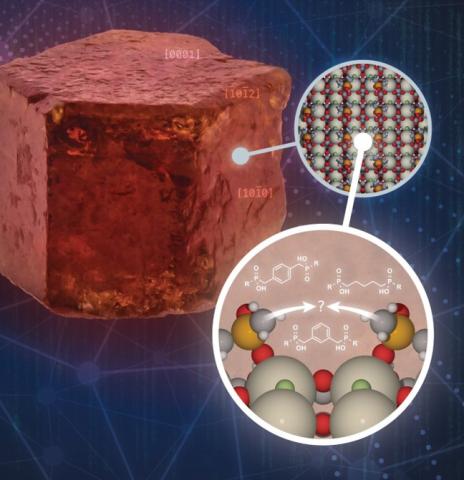 CMI researchers at ORNL and UC-Davis collaborated for this highlight 
Achievement
A theoretical approach based on principles of molecular recognition has been developed to identify surface-active molecules with the optimal arrangement of two polar head groups for binding to a specific mineral. 
Significance and impact
The efficacy of interfacial molecular recognition is demonstrated by design of ligands with enhanced binding to bastnaesite surface. This approach can be exploited for the computational design of new collector molecules for the froth flotation of critical minerals with improved yield and higher grade, thereby reducing overall cost of recovery.
Details
A combination of DFT, de novo computer-aided design, and molecular mechanics calculations were employed to identify candidate ligands that bind strongly to bastnaesite. 
Three ligands were synthesized and their strong and selective adsorption was confirmed by vSFG, FTIR, and surface calorimetry.