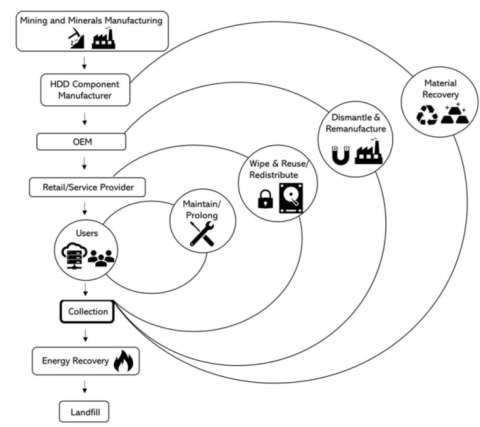 CMI researchers at the University of Arizona conducted the research for this highlight
Achievement
A virtual workshop was successfully held on February 22 to understand industry needs and identify collaboration opportunities for circularizing REEs in magnet applications (e.g., electronics and electric vehicles). 
Significance and impact
The workshop provided a forum for engaging with industry and helped us to better understand their research needs from technical, economic, and environmental perspectives. Over 50 individuals, including 29 from industry participated in the event.
Details and next steps
Development of a circular economy for REEs will require:
Efficient pre-processing of end-of-life products 
Recycling of magnet manufacturing process scraps 
Increased focus on higher-level circular technologies (e.g., remanufacturing and reuse)
Design for value recovery
Cost and quality competitiveness for industrial adoption