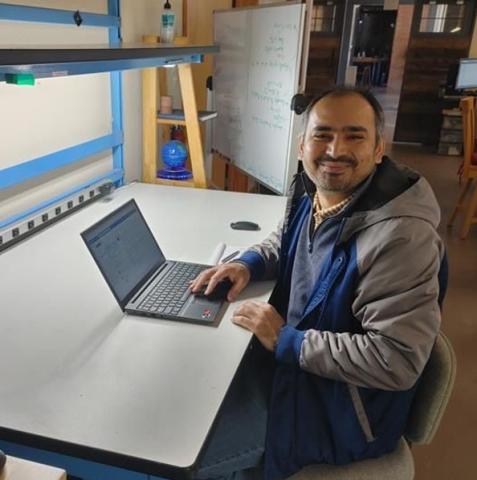 CMI researchers at Ames National Laboratory conducted the research for this highlight
Innovation 
A magnet processing training program has been developed by CMI to assist industry in training their staff on magnet fabrication.
Achievement
CMI Team member Advanced Magnet Laboratories (AML) hired Rakesh Chaudhary (a former CMI postdoctoral associate) for its team in Florida. 
He worked with Jun Cui and Baozhi Cui at Ames National Laboratory to complete training to successfully produce alloys from elements and AML PM-Wire sintered permanent magnets. 
Significance and Impact
This hands-on program is a first for CMI and an important addition to the workforce development for U.S. industry.
Rakesh is a graduate of The University of Texas Arlington, which is recognized as a Minority Serving Institution. He has expertise in applied physics and will be leading the development of permanent magnets at AML. Support for the training was provided by AML.
Hub Target Addressed 
Developing the critical materials workforce of the future.