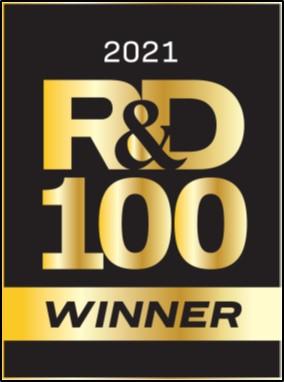 CMI researchers at Idaho National Laboratory conducted the research for this highlight
Innovation 
The RE-Metal technology is a method for electrochemical reduction of rare earth (RE) metal ions in a non-aqueous solvent system. RE-Metal helps solve an enormous challenge for U.S. manufacturers through enabling the environmentally friendly recovery of RE elements that are required for many high-tech devices. RE-Metal enables the conversion of metal oxides and salts to the more valuable "metallic" form.
Achievements
RE-Metal was selected as a 2021 R&D 100 Award Winner. 
Significance and Impact
The R&D 100 Awards have served as the nation's most prestigious innovation awards program for the past 58 years, honoring great R&D pioneers and their revolutionary ideas in science and technology.
Hub Target Addressed 
Industry adoption of a low temperature electrochemical RE metals production technology.