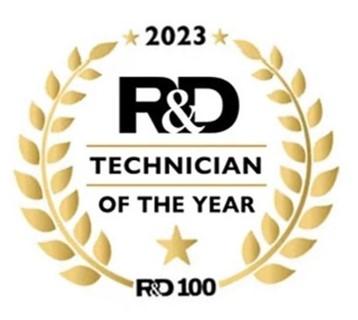 CMI researchers from Ames National Laboratory conducted the research for this highlight.
Innovation
Olena Palasyuk of the Critical Materials Institute selected as inaugural R&D Technician of the Year.
Achievement
Olena Palasyuk has been a key team member for a number of the research groups at Ames National Laboratory as well as to contributing institutions who are members of CMI. Her expertise in materials synthesis, magnetic measurements, scanning electron microscopy, thermal analysis and x-ray diffraction have been crucial enabling techniques in understanding and controlling materials processing in a wide range of materials ranging from critical materials to high temperature metallic alloys. Olena also serves as the safety coordinator for CMI.
Significance and Impact
The R&D 100 Professional Awards spotlight individuals and teams from around the world who have advanced the field of research and development — while making a positive impact on their organization and society in general.
Hub Goal Addressed
Providing the leaders, technical experts and skilled professionals needed by U.S. industry to assure its supply chains.