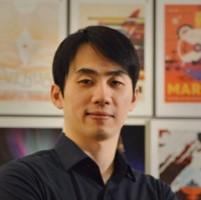 CMI researchers from Lawrence Livermore National Laboratory conducted the research for this highlight.
Achievement
Dr. Tim Hsu, a postdoc at Lawrence Livermore National Laboratory, who has been part of CMI team working on Machine Learning for Materials, was promoted to a staff member in the Center for Applied Scientific Computing at LLNL.
Significance and Impact
Dr. Hsu's research interests include scientific machine learning and computational materials science. He made significant contributions to CMI in developing the "gold-standard" crystal structure classification method with a denoising model, and accelerated materials simulation with graph-neural-network-based interatomic potentials and score dynamics models. This promotion was largely due to his scientific contributions to CMI research. Tim will continue to work on this effort with CMI.
Hub Target Addressed
Develop and deploy artificial intelligence or machine learning tools that accelerate the development of relevant technologies.
Increasing the speed of materials discovery and deployment.