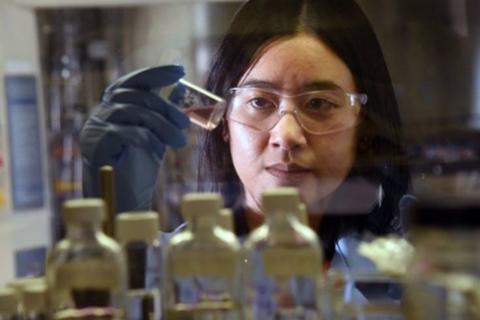 CMI researchers at Ames Laboratory and Idaho National Laboratory conducted the activity for this highlight
Achievement
Participation in CMI Leadership Academy has led several researchers to take on leadership roles. Donna Baek at Idaho National Laboratory and Ryan Ott at Ames Laboratory have recently accepted R&D management roles at their institutions.
Significance and impact
While their experiences with the CMI Leadership Academy were different, each were provided exposure to leadership concepts that they continued to explore on their own.
Details
Baek was promoted to Research Laboratory Manager. She began with CMI as a postdoctoral researcher, then became lead of new project in CMI Year 4. Baek also has participated in two DOE Energy I-corps projects, first with Cohort 5 then Cohort 11.
Ott was promoted to Deputy Director for the Division of Materials Science and Engineering (DMSE). He has led several CMI projects that led to key technological breakthroughs, including development of award-winning novel aluminum-cerium alloys and composites.