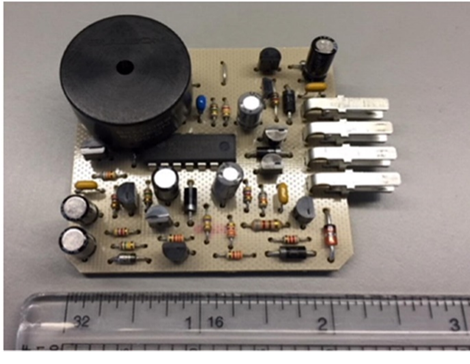 CMI researchers at Idaho National Laboratory conducted the research for this highlight
Achievement
Mike Severson was recently hired full-time at the Idaho National Laboratory as a Systems Engineer following a previous internship with a CMI project, funded by the DOE-SC Science Undergraduate Laboratory Internship (SULI) program. During his internship, Mike assisted in the evaluation of critical material content in U.S. vehicle electronics.
Significance and impact
Internships provide valuable work experience to undergraduate students and cultivate workplace connections for future career opportunities. Mike's return to INL is an excellent example of CMI contributions to the development of a critical material workforce and to the encouragement of students to pursue STEM careers. 
Details and next steps
Mike continues his previous role to support CMI crosscutting research projects, providing valuable insight and diverse engineering experience to the systems dynamics and modeling group as well as technology roadmapping.
Mike's recent accomplishments include co-authorship of two publications within the past 6 months.

Mike Severson