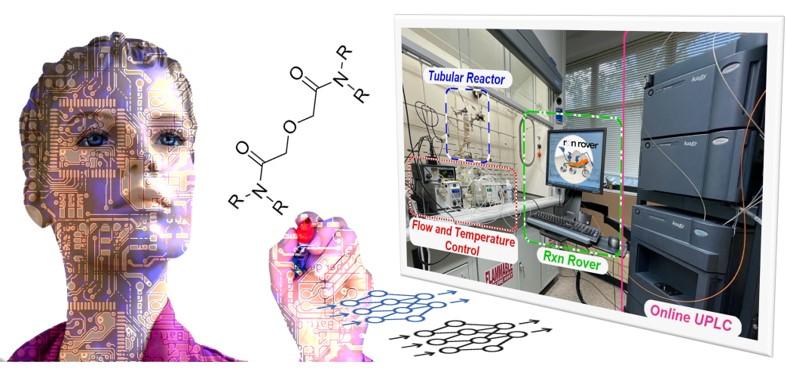 CMI researchers at Ames National Laboratory conducted the research for this highlight
Innovation
An automation software, Rxn Rover, is introduced to enable agile on-demand synthesis of functional molecules (such as diglycolamides for rare earth separation), expedite process development, and improve data reproducibility.
Achievement
Automation allowed long experiments (typically 12 - 72 hours) to be performed continuously without downtime and human presence.
Tens of varied reaction conditions can be queued in one run for continuous process screening and optimization.
Significance and Impact
Turns typical multi-day experiments into single-day continuous experiments with 10-fold increases of time efficiency.
Improves safety and reproducibility by minimizing human interaction.
Enables AI/ML supervision for rapid reaction optimization.
Hub Target Addressed 
The development of this advanced experimental tool can greatly reduce time for process development and demonstration from lab to pilot scale.