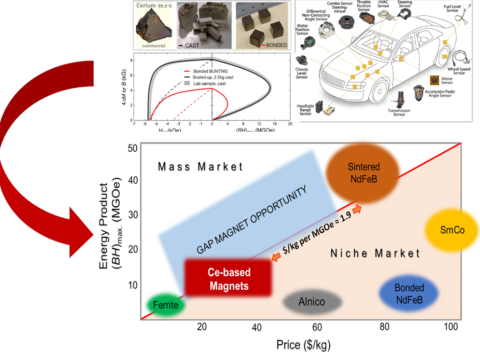 CMI researchers from Ames National Laboratory conducted the research for this highlight.
Innovation
Scaled-up casting, and compression molding of Cerium gap magnets for automotive, sensing and related applications. 
Achievement
Cerium gap magnets are efficiently cast, with performance beyond hard ferrites, on a kg-scale using a one-step process and noncritical Ce. 
Significance and Impact
Strong performance and efficient production addresses supply risk and reduces energy consumption, freeing-up critical Nd and Dy from middle energy applications by using abundant Ce.
Hub Target Addressed
Win industry adoption of three technologies related to materials substitution for rare earth magnet materials.