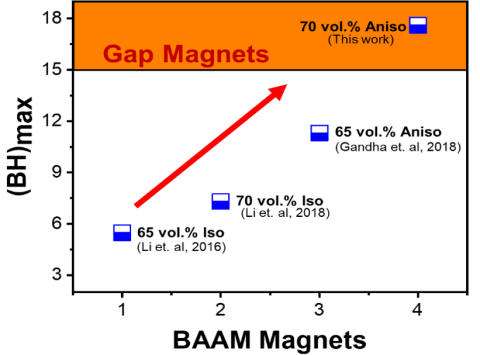 CMI scientists at Ames Laboratory and Oak Ridge National Laboratory contributed to this research.
Achievement:
Demonstrated BAAM anisotropic NdFeB bonded magnets with world record BHmax of 19.9 MGOe.
Significance and impact
Bonded magnets with reduced manufacturing waste may offset some REE demand through targeted use in  high-efficiency motors
Details and next steps
70 vol% anisotropic MQA NdFeB magnets printed in nylon polymers. Bonded magnets were post-annealed at 0.75 field to achieve gap magnets. Plan to achieve similar results with printing under in-situ applied magnetic field.