As one of the U.S. Department of Energy's National Laboratories, Ames National Laboratory is committed to diversity and inclusion in all aspects of its workforce. We are the only DOE national laboratory physically located on the campus of a major research university and that close bond with our contractor is a vital part of the culture here. We value the collaborations we have with groups across campus and students are a crucial part of our workforce.
The figures below reflect Ames Laboratory's absolute employee and cumulative student population as of 09/30/2021 by percent and job category which totaled 486 employees and students.* Workforce demographics for the U.S. Department of Energy's National Laboratories can be found here.
*This includes students who 1) were paid for by the laboratory during the fiscal year, including before Sept. 30 (2020 and 2021); and 2) participated in STEM research and training activities at the Laboratory during the fiscal year as part of a dedicated STEM training program, but were paid by other funding sources such as Iowa State University.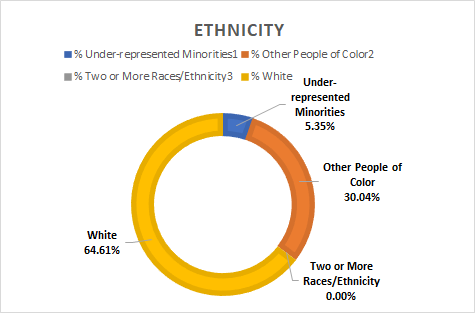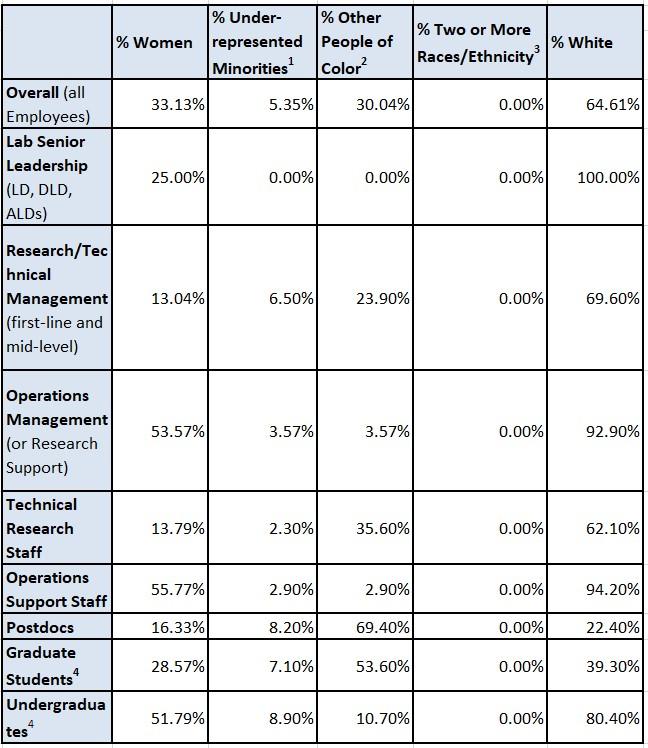 Numbers for all job categories should be absolute numbers as of September 30, 2021 and percent by job category.
Under-represented minorities defined as African American/Black, Native American/Alaskan native, or Hispanic/Latino (or combination).
Other people of color include Asian/Asian American and Pacific Islander/Native Hawaiian.
Graduate students and undergraduate students are those students who work at and are paid by the laboratory.