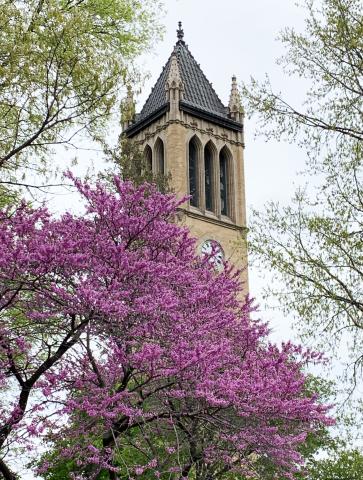 Ames, Iowa is home to Iowa State University and Ames National Laboratory and with a population of 66,500, ranks as the seventh largest city in Iowa. Besides Iowa State, Ames is home to the U.S. Department of Agriculture's Animal and Plant Health and Inspection Service which comprises the National Veterinary Services Laboratories (NVSL) and the Center for Veterinary Biologics, and the Agricultural Research Service's National Animal Disease Center. It's also the home of the Iowa Department of Transportation and the ISU Research Park.
Ames is consistently listed among the top small cities in the country, including 247wall.st.com's "Best College Town in America." ISU's campus covers some 1,800 acres, including 26 acres of green space on central campus with 34 miles of sidewalks and bike paths and lots of on campus dining options within easy walking distance.
The City of Ames has 36 parks ranging from Ada Hayden Heritage Park, which features a 125-acre lake with fishing, canoeing/kayaking and several miles of trails, to small neighborhood parks. Ames is also designated as a Bike Friendly Community with more than 55 miles of interconnected bike and shared use trails and on-street bike lanes.
For entertainment, ISU's C.Y. Stephens Auditorium hosts a variety of music concerts and fine arts productions by national touring companies. Iowa State, as a member of the Big 12 Conference, hosts football, volleyball, basketball, soccer, wrestling, gymnastics, softball competitions throughout the year. Fisher Theater hosts local/ISU productions and ISU's Memorial Union/Student Union board hosts small stage music groups and productions. There's no shortage of entertainment options.
Links to: