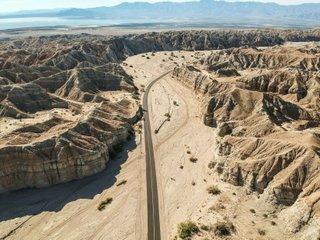 BIC Magazine reports that the U.S. Department of Energy (DOE) took a huge step forward in its effort to shore up America's domestic supply of battery-grade lithium—a substance that is indispensable to our transition to a clean-energy economy.
Lithium, which, after a refining process, is used to produce cathode materials for lithium batteries, is currently produced almost entirely outside the United States. This unfortunately creates a vulnerability in the domestic supply chain for lithium batteries, which power everything from consumer electronics to electric vehicles to grid-scale energy storage systems. However, there is one largely untapped source of this critical material that presents an opportunity to sustainably harvest lithium right here in the United States: geothermal brines.  
 To secure a robust domestic supply of battery-grade lithium, DOE has announced a $12 million funding opportunity to advance the science of safe, cost-efficient lithium extraction and refining from geothermal brines. Recipients of this funding will use applied research and field demonstrations to improve current procedures and technologies and pave the way for a nationwide surge in lithium battery production.  
This funding opportunity from DOE's Advanced Materials and Manufacturing Technologies Office (AMMTO) is the latest in a series of investments in America's untapped potential for domestic lithium production. AMMTO has supported prior research and development through the Critical Materials Institute, the Energy Innovation Hub led by Ames National Laboratory. Also, the Geothermal Technologies Office incentivized innovation through the American-Made Geothermal Lithium Extraction Prize, and the new Manufacturing and Energy Supply Chain Office launched a $675 million critical materials program funded by President Biden's the Bipartisan Infrastructure Law.  
See the full story: DOE invests millions in America's massive lithium-production potential