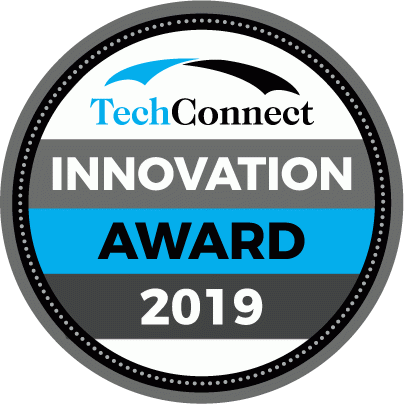 The U.S. Department of Energy's Critical Materials Institute (CMI) led by Ames Laboratory has been selected as a 2019 TechConnect National Innovation Awardee for the innovation "Additive Manufacturing of Bonded Permanent Magnets using a Novel Polymer Matrix."
The innovation, which is a method of direct manufacturing of bonded neodymium iron boron magnets using polymer extrusion based additive manufacturing and a new composition of matter, will be featured at the 2019 TechConnect World Conference June 17-19, in Boston, Mass.
The research was a joint effort among Ames Laboratory, Oak Ridge National Laboratory, Lawrence Livermore National Laboratory; and industry partners Magnet Applications, Inc. and Momentum Technologies Inc., and led by CMI.
"The application of additive manufacturing to magnet production offers unique opportunities for U.S. industry," said CMI Director Chris Haase. "Here CMI has been instrumental in bringing together best in class talent from national laboratories and industry to solve a complex materials issue; it is an honor to have this recognition."
The TechConnect Innovation Awards identify the top 15% of submitted technologies as ranked by the TechConnect Corporate & Investment Partner Committee. Innovation rankings are based on the potential positive impact the submitted technology will have on a specific industry sector. Innovations are submitted from global academic technology transfer offices, early-stage companies, Small Business Innovation Research awardees, and government and corporate research laboratories.
The technology was also awarded a R&D 100 Award in 2017.
The Critical Materials Institute is a Department of Energy Innovation Hub led by the U.S. Department of Energy's Ames Laboratory and supported by the Office of Energy Efficiency and Renewable Energy's Advanced Manufacturing Office, which supports early-stage research to advance innovation in U.S. manufacturing and promote American economic growth and energy security. CMI seeks ways to eliminate and reduce reliance on rare-earth metals and other materials critical to the success of clean energy technologies.
Ames Laboratory is a U.S. Department of Energy Office of Science National Laboratory operated by Iowa State University. Ames Laboratory creates innovative materials, technologies and energy solutions. We use our expertise, unique capabilities and interdisciplinary collaborations to solve global problems.
Ames Laboratory is supported by the Office of Science of the U.S. Department of Energy. The Office of Science is the single largest supporter of basic research in the physical sciences in the United States, and is working to address some of the most pressing challenges of our time. For more information, please visit https://energy.gov/science.
Contacts:
Chris Haase, Critical Materials Institute Director, 515-296-4500
Laura Millsaps, Ames Laboratory Communications, 515-294-3474