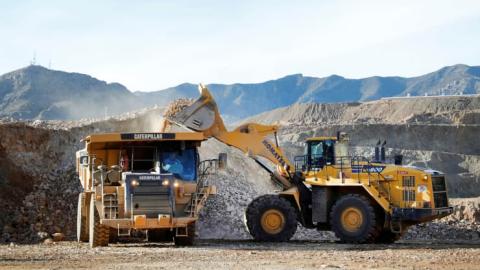 CNBC explains that the United States has made previous attempts to reemerge as a dominant player in a rare earths supply chain that is responsible for some of the most important materials involved in electric vehicle production, battery making, renewable energy systems and technology manufacturing. Domestic efforts to extract rare earths are taking place in states including Wyoming, Texas and California.
MP Materials bought the Mountain Pass mine in California and restarted production in 2017. It is vying to restore the domestic rare earths supply chain from mine to magnet, and is hedging its bets on neodymium-praseodymium, with the hope of becoming the lowest-cost producer, CNBC notes.
Ames Laboratory is a U.S. Department of Energy national laboratory working on projects aimed at substituting rare earths or finding new, more eco-friendly methods to recover them. One initiative by researcher Ikenna Nlebedim is a rare-earth magnet recycling process designed to recover rare earth oxides, without the hazardous acids or fumes associated. Idaho National Laboratory is researching how potato wastewater can be used as a cheap food source for a bacterium that can assist in recycling rare earths.
"We already have the magnets here," says Tom Lograsso, director of DOE's Critical Materials Institute at Ames. "Why can't we just retain that and close the circle domestically rather than throwing them in a landfill."
See the full story: The new U.S. plan to rival China and end cornering of market in rare earth metals