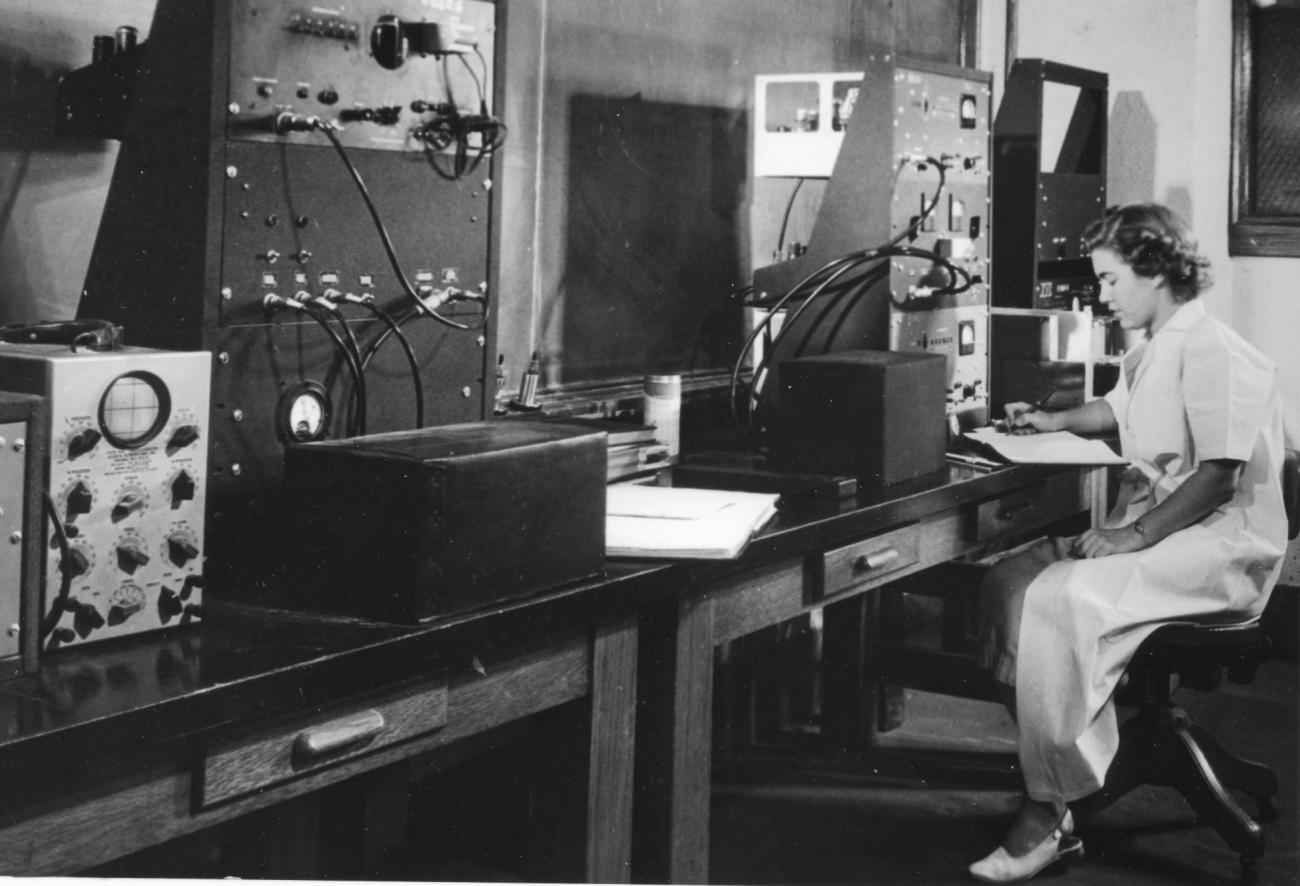 On Tuesday the Biden-Harris Administration announced Darleane C. Hoffman, nuclear chemist at the U.S. Department of Energy's Lawrence Berkeley National Laboratory, as a recipient of the Enrico Fermi Presidential Award, one of the oldest and most prestigious science and technology honors bestowed by the U.S. government.
She is a native Iowan, alumna of Iowa State University and former graduate student researcher at Ames National Laboratory. She is also a Professor Emerita in UC Berkeley's College of Chemistry.
Hoffman is a nuclear chemist known for the study of transuranic elements, quickly decaying elements that are heavier than uranium. In 1993, she was among a group of researchers who confirmed the existence of a new element, seaborgium 106, and was awarded the National Medal of Science in 1997. According to the announcement from the White House, Hoffman is recognized with the Fermi Award for scientific discoveries advancing the field of nuclear and radiochemistry, for distinguished service to the Department of Energy's missions in national security and nuclear waste management, and for sustained leadership in radiochemistry research and education.
Gabor Somorjai, a world authority on catalysis, a scientist at Berkeley Lab, and professor at UC Berkeley's College of Chemistry, was also named as a recipient of the Fermi Award.
Recipients of the award receive a citation signed by the President and the Secretary of Energy, a gold-plated medal bearing the likeness of Enrico Fermi, and an honorarium of $100,000. In the event the award is given to more than one individual in the same year, the recipients share the honorarium equally. The Fermi Award is administered on behalf of the White House by the U.S. Department of Energy.
News Link: Biden-⁠Harris Administration Announces Recipients of the Enrico Fermi Award