Aaron Rossini, assistant professor of chemistry and senior scientist at Ames Laboratory, has earned a 2020 Sloan Research Fellowship for achievements that designate him as one of the nation's most outstanding early-career researchers.
Rossini's research focuses on advancing a richer and more comprehensive understanding of molecules and their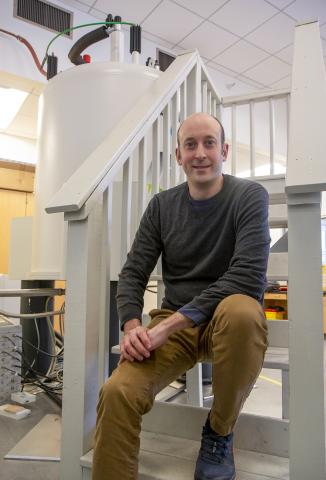 structure. To achieve this insight, Rossini uses solid-state nuclear magnetic resonance (NMR), as well as electron paramagnetic resonance (EPR) spectroscopy, quantum chemical calculations, X-ray diffraction and other techniques.
Researchers in the pharmaceutical and materials-science fields use Rossini's research to boost chemical reactions, develop better medicines and improve the performance of materials.
Sloan fellows receive a two-year $75,000 award. Rossini will use the funds to support and expand research efforts in the Rossini lab.
News link: Aaron Rossini named 2020 Sloan Research Fellow