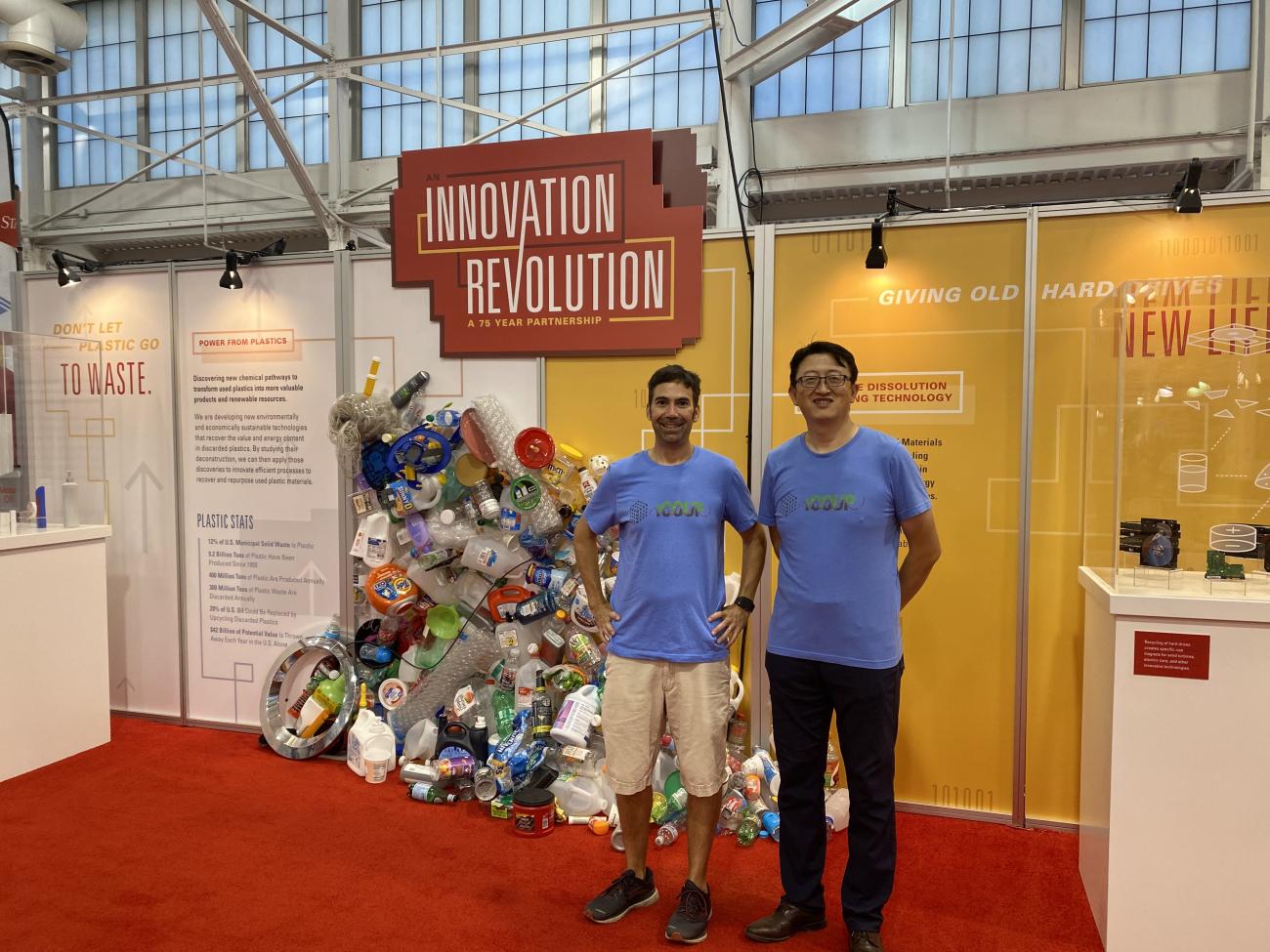 iCOUP science was a feature at the Iowa State Fair in early August, as part of Iowa State University's exhibit, Innovation Revolution.
The display introduced fair-goers to the concept of "upcycling", a process that finds new uses for single-use plastics that would otherwise end up in landfills. Ames Lab scientists and their partners at other National Laboratories and universities are investigating new catalysts that turn discarded plastics into more valuable chemicals, which can then be transformed into useful products like detergents and synthetic oils.
The exhibit featured a sculpture made of plastic waste as a visual representation of the challenge of global plastic pollution, and possible future transformations into more useful products.
"Talking about this science is important," said iCOUP Director Aaron Sadow. "Environmental challenges like global plastic pollution can seem overwhelming, and it is really important for people to know that it is possible to use chemistry to advance economically feasible solutions."