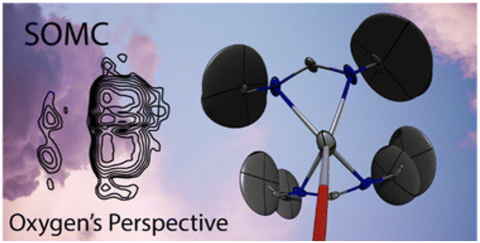 Scientific Achievement
A new strategy generalized the high-resolution structural characterization of oxide-supported species.
Significance and Impact
Few single-site catalyst structures have been determined with high spatial resolutions. This is in part caused by the site-labelling requirements of prior strategies. Scientists have shown that 17O atoms from the support can be used to determine the structures of sites grafted to any oxide support by adopting a bottom-up approach.
Research Details
Distances between 17O atoms from the support and ligands are measured to gain structural constraints.
Metal-bound 17O sites can also be used to radially probe the ligand environment of the metal.
The approach is used to determine the grafting chemistry of an Ir(POCOP) hydrogenation catalyst.
Perras, F. A.; Arroyave, A.; Southern, S. A.; Lamb, J. V.; Li, Y.; LaPointe, A.; Delferro, M. Chem. Commun. 2023, in press.